Cycle Road Racing, Duathlons or Triathlons on public roads all need a trained and experienced team to keep everyone safe and make the race run smoothly.
Road Racing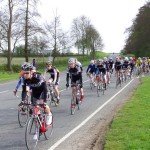 Road racing is growing in popularity in the UK, with the notoriety of Lizzie Armitstead, Mark Cavendish, Chris Froome, Laura Trott, Bradley Wiggins, and many others. Alongside this is growing support for teams such as Wiggle Honda and Team Sky, to name but 2 who are based in the UK.
In the UK, most road racing is run under the regulations of British Cycling (BC) and the road elements of Triathlons / multi-sport racing under the regulations of British Triathlon Federation (BTF) or International Triathlon Union (ITU) as appropriate. So races will be planned to their guidance and Commissaires, Referees and safety marshals have to gain appropriate training and approval.
I am recognised as NEG Level 2 moto marshal for British Cycling road events, and approved as moto marshal for the ITU World Triathlon in London and World Junior Triathlon in 2013.
Road races, closed circuit races, time trials, criteriums etc. are referred to here as 'road races' for brevity.
Because of their unique nature I deal with Etapes here.
Currently booking of safety officers and marshals for events under BC, BTF and ITU is done through regional co-ordinators, but do contact me to informally discuss the services that your race might need.
Marathons and other distance running events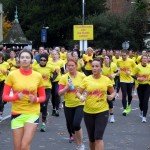 Depending on the type of event that is held on public roads, many roles are involved in keeping everyone safe and going in the right direction. Many of these roles are not prescribed by the sporting regulations.
Contact me to discuss the type of competitive event that you are considering, and explore where I may be able to help.